Ever wanted to read minds? In order to be an effective coach we need to pay attention to the subtle cues all around us – our Coachee will tell us volumes about themselves without opening their mouth. So whilst we can't give you an actual super power to read minds (yet, anyway) this article explores how to gets us as close as possible to using the unsaid for an impactful coaching session.
In this article we are going to discuss why sensory acuity is important, what it is and how we can utilise it to build better relationships with our Coachee and help them to get better outcomes as they strive to achieve their goals. Isn't that really what we are here to do?
That said, before we continue with this article, we need to agree on something…
Would a Leader or Coach seek to motivate?
Would a Leader or Coach seek to inspire people to act?
Would a Leader or Coach seek to understand their Coachee in order to help them achieve?
You may have heard this before but due to the below content, it may be beneficial to give ourselves a reminder. – The tool kit of a Leader or Coach is the same tool kit as a Manipulator. It can be an uneasy realisation but it is an important one to make. There is one key difference between ourselves as Leaders and a manipulator however – and that is the intention behind the tool. A manipulator uses their tools for their own gain. A Leader or Coach uses their tools to help others grow, develop and achieve. The following article discusses how to utilise non-verbal cues to understand our Coachee and thus, if we are not careful can lead to manipulation. If you are a Coach or Leader that is purely there to develop people and help them achieve, read on, enjoy and utilise these valuable tools to help people grow. If you are planning on using this for your own gain here are 2 key reminders:
Integrity is doing the right things when no-one is watching.
People can sniff out a manipulator – your success will not last and neither will your legacy. Helping people on the other hand, will be remembered by those you develop – long after they have outgrown your support.
With that said, lets begin exploring the valuable tool known as Sensory Acuity.
Why is sensory acuity important?
Have you ever noticed that a sales person on the street extends one foot towards you? It's a subtle gesture that says "I'm not in your way, I've actually got something else to do – so I'll be quick!" They're half in the conversation, ready to pivot out and leave you to it…giving you the perception of control and sending signals to your brain that they clearly have something else to do, so it won't take up much time. They can hold that stance for hours and your brain will keep thinking "they're going to leave any second now". You see, you already use Sensory acuity to:
Evaluate danger
Make snap judgements
Understand a situation
Get an idea of someone's intention
What we may not be doing is processing this data on a conscious level – meaning that we are constantly leaving this up to our subconscious to do and increasing our likelihood to be reactive in a situation rather than being purposeful. Consider Coaching or Leading – how valuable would it be to effectively and consciously assess our Coachee/Team members:
Engagement level
Stress level
Motivation level
Positive reaction
Negative reaction
Anxiety level
Excitement Level
Confidence level
Pretty valuable right?
If we care about our people, their goals and ability to achieve them, these are definitely things we want to tune into. By consciously looking out for these factors, we can consciously gauge their commitment level and likelihood to succeed – giving us some amazing foundations for effective questions that get us to their core values and beliefs. Once we're there, our ability to get our Coachee wherever they need to be skyrockets.
Take some time to think about what the benefits would be of instantly understanding your team members; motivation, engagement, commitment, anxiety or confidence levels. Write down your answers and we can compare our thoughts together.
Done? Awesome.
This is our list, did we miss anything?
The benefits of Sensory Acuity are:
Understand Coachees beliefs and values
Get honest and instant reactions (the body won't lie!)
Establish what motivates them to increase performance
Identify uncomfortable barriers and help overcome them
Establish the best way forward
Understand preferences, likes and dislikes
Gauge your relationship level
Understand your coachees state (mind set or emotion)
Change and manage your coachees state
Utilising these will help you become an effective and engaging coach.
Now we see the value of Sensory Acuity…let's define what it means.
What is Sensory Acuity?
That's a great question. Based on the above benefits and why we would want to use it, what do you think it is?
Take a moment to reflect before continuing.
Sensory Acuity is really just about paying attention to what is going on. It's being present and monitoring your Coachee for their;
Body language
Facial expressions
Skin tone changes
Eye movements
Vocal pitch, speed and volume
Breathing
All of these can give us a strong indication to our Coachee's state changes – an invaluable insight into how they think, feel and behave, enabling us to be more effective in our ability to coach and lead them to their goals. Now we understand why it's important and what it is, let's discover the foundations on how to use Sensory Acuity to help and support your Coachee.
How to use Sensory Acuity
There is a simple acronym to aid us with remembering what to look out for in Sensory Acuity; VIBES – Voice, Inclination (body language), Breathing, Eyes and Skin. To become effective at this, we will need to break each stage down and know what to look out for.
Voice
Whilst the 7%-38%-55% rule has since been debunked (by its author), we can still obtain a vast amount of information about a person's state based on the words they use and the voice they say it in – for example:
If someone who normally talks with a steady tempo starts talking fast, what do you think this could indicate? Excitement? Fear? Nerves? What could it indicate if they slowed their voice down? Relaxed? Uncertain? Authority? – realistically, we will have to group various pieces of information together to get a complete picture, but a person's voice and the words they use can help us identify our Coachee's state.
When tuning in to our Coachee's voice we need to consider: pitch, tone, tempo, timbre,  words used and volume. Each of these factors can indicate what state our Coachee is in and enables us to be more effective coaches. The same goes for the words used, for example:
"I might do that" – indicates a lack of commitment and realistically,  that they are unlikely to follow through with the plan.
"What will people think?" – indicates that this person is driven by external influences and will likely side with the majority.
"I can see it now." – indicates a visual state.
"I did this and then this and then…" – indicates the person is in a process state.
Inclination of the spine
Simply put, this is looking at body language.
If someone is slumped in their chair, eyes at the floor, arms folded – What could their body language be telling us? – potentially disengaged? Bored? Frustrated? Closed off? Depressed? On the otherside if someone is leaving forward, almost ready to explode off of their chair, making eye contact with you – it may indicate a state of being ready, motivated and engaged.
When we look at body language, we need to take in as much information as possible. Take sometime and think about what the following could mean:
Arms folded and legs crossed
Sat upright, hands resting gently on their legs
Stood upright, legs more than shoulder width apart, hands clasped behind their back
Sat down but spread out on a sofa
Stood up, hands in pockets
Knees up against their chest, hands clasped around their legs
Hand across their mouth
Feet pointed towards the door
What did you get? Here are the general meanings to these:
Arms folded and legs crossed – Closed off / defensive
Sat upright, hands resting gently on their legs – relaxed / open
Stood upright, legs more than shoulder width apart, hands clasped behind their back – Authorative/threat (potentially concealing a weapon)
Sat down but spread out on a sofa – Confident / Powerful / Comfortable
Stood up, hands in pockets – Nervous
Knees up against their chest, hands clasped around their legs – Vulnerable / Closed / Low power and confidence
Hand across their mouth – Trying not to speak
Feet pointed towards the door – Wanting to leave
We need to look at a person's gestures, movements and macro movements to understand our Coachee. Like with all aspects, we need to build a bigger picture by using all of the information available together.
Breathing
Whilst breathing can difficult to assess sometimes, it can be a useful indicator for us. We need to think about what the breathing could indicate, consider the below and assess what is being said about our Coachee:
Rapid, shallow breathing
Slow, deep breathing
Top of their chest expanding on inhale
Diaphragm expanding on inhale
Lack of rhythm
Medical conditions aside, the above breathing may indicate:
Rapid, shallow breathing – Panic / fight or flight
Slow, deep breathing – relaxed / calm / focused
Top of their chest expanding on inhale – distress /anxiety
Diaphragm expanding on inhale – relaxed / calm
As we can see, our Coachee is giving us plenty of information about them already that we can utilise to get them to their goal effectively. We have covered Voice, Inclination of the spine and Breathing already, next up is Eyes.
Eyes
Many NLP practitioners, coaches and investigators have historically used eye movements in order to detect congruency. Whilst there can be no definitive way to detect a lie, it used to be widely accepted that eye movements indicate accessing different areas of the brain. Ever heard that someone looking to the right as lying? This is based on a lie requiring us to create an event instead of recalling one. Whilst recent studies have debunked this theory for telling the truth, the jury is still out on NLP eye accessing cues and how they help us understand how our coachee processes their world. Here is an NLP eye accessing cues image to help us understand how our coachee is representing and processing their world:
Whilst eye accessing cues can be useful, there are other key indicators of the eyes that are widely accepted, what do these mean to you?
Pupils dilation
Pupil contraction
Blink rate
Eyes narrowing
Eyes widening
As with above, we cannot account for medical conditions and it makes sense to utilise these as part of painting a larger picture, but generally speaking, this is what they can mean:
Pupils dilation – typically indicates that you like what you see
Pupil contraction – indicates focus
Blink rate – fast Blink rate may indicate stress
Eyes narrowing – disgust or distaste
Eyes widening – surprise or fear
With eyes covered, we need to move onto the final consideration of VIBES.
Skin
Whilst skin colour and tone can change based on multiple factors and with some skin tones it can be difficult to track certain changes – this links back in with everything we have said previously, tie it into other factors and parts of the VIBES model to build a picture.
The first consideration is whether our coachee has any skin conditions that are impacted by stress such as dermatitis or psoriasis. Could an outbreak indicate that our coachee is stressed? With that said, what do you think the below could mean?
Lips pursed
Lips relaxed
Muscles tensed
Muscles relaxed
Goosebumps
Glossy skin
Ready to discuss what the above could indicate?
Lips pursed – tense, disapproval, irritation or disgust
Lips relaxed – calm and relaxed
Muscles tensed – angry, hostile or threatened.
Muscles relaxed – calm and relaxed
Goosebumps – Fear or excitement
Glossy skin – if caused by perspiration may indicate stress or anxiety
How do I use this when people are different?
As useful as all of this information can be, we know that everyone will have different baselines, some people may have a faster Blink rate or maybe they are shallow breathers. Perhaps their eyes move more or they naturally fidget. All of these factors may throw us off if we live by the 1 size fits all approach. Therefore it's important that we calibrate with our coachee. By calibrating we can understand their baseline and therefore notice differences more clearly when using VIBES.
Calibration exercise
Calibrating with our Coachee enables us to see and hear how they process different emotions and states. Helping us to more effectively monitor our Coachee and bring them into a more beneficial mindset.
The calibration can be quite easy to do in theory but bear in mind that some people don't like being read and will try to keep the impacts of their state hidden  or even reversed if they know you are looking for it. This means we need to do one or both of the following.
Bring state changes on naturally through the flow of conversation
Explain to your coachee why you are eliciting states in them
When developing Leadership skills in others, I and many other Leadership Coaches will explain the same tactics and tools we use to our Coachee. We also let them know we will utilise these same tactics on them. You need to be mindful when sharing this information, you ideally will need a good relationship with them first. Why?
The tool kit of a Leader and a Manipulator are almost exactly the same, the reason we use these tools are what sets us apart. A Leader and Coach uses these tools to help people grow and achieve, a manipulator uses them to purely help themselves. You may benefit from demonstrating that you care deeply about your Coachee before sharing this information as without understanding your intention to help them grow, they may feel used.
Remember – purpose counts. When our Coachee truly knows every tool we utilise is for their benefit and each technique we use is carefully applied to help them get towards their outcome, they understand and accept it. Much the same as when someone I have shared a tool or technique with uses it on me, I feel a sense of pride because:
I know they've learnt
I know they are trying to help me
The calibration exercise goes as follows:
Get your Coachee into a neutral state – ask them to think about something that isn't overly stimulating such as the weather.
This will help you understand their baseline.
Ask your Coachee to think about a time they were overjoyed. Ask them to really step back into that moment, hear, see and feel it like it was happening again.
Watch the changes in their face, body language, breathing – remember VIBES.
Return your Coachee to a neutral state
Elicit a different state, such as one of disgust and repeat step 2 and 3 until you have built up a good understanding on how your Coachee looks within each state – or at least the states that will be valuable for them.
If you are new to Coaching, consider checking out our article on building an effective coaching structure by clicking here.
If one of your Coachee's isn't benefitting from your coaching style – could it be the wrong time for them to be coached? We have an article here about when to utilise coaching for maximum impact.
Finally, before our summary – if you are struggling to find an effective coaching model, here are 3 great tools you can use:
GURUS – Our 5 step model, available on Amazon for £4.99 or FREE for Kindle Unlimited users.
The GROW model – A staple in organisational coaching
SMARTER goals – how to make your goal tangible
Summary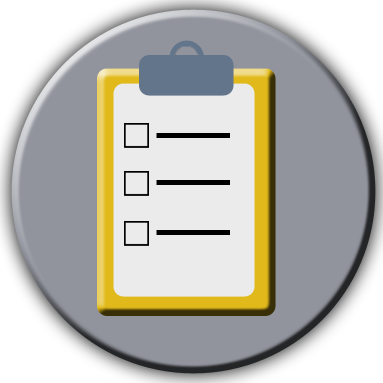 Sensory Acuity is simply paying attention to what is going on. It's being present and monitoring your Coachee for their; Body language, Facial expressions, Skin tone changes, Eye movements, Vocal pitch, speed and volume – and Breathing. Giving us a valuable insight into how they think, feel and behave. VIBES is an easy way to remember what to look out for when helping our Coachee achieve their goal. It stands for; Voice, Inclination of the spine, Breathing, Eyes and Skin.
How we use these tools and techniques matter. Remember – as a Leader, we need to ensure that everything we do serves our Coachee and not ourselves. At the bottom of the page are some activities we can use to cement our understanding of Sensory Acuity.
Thank you for reading our article on Sensory Acuity. If you have found it valuable, please consider sharing it with others. Simon Tickner is the Author of G.U.R.U.S – The 5 step Goal Getting approach for Leaders, Coaches and people who want to win. You can get your copy on Amazon today: https://www.amazon.co.uk/dp/B09PSPDK3W/ref=cm_sw_r_apan_ZX67GPS31TPVSPNF82RZ
Activities
Try our calibration exercises out with someone. Try to keep the conversation flowing naturally instead of just cutting and jumping from 1 state to another. Be persistent, the more you practice the better you get. Try with different people.
What does VIBES stand for?
Recall what these might mean:
Fast pace when talking
Quite voice
Using words such as 'Maybe'
Arms folded and legs crossed
Sat upright, hands resting gently on their legs
Stood upright, legs more than shoulder width apart, hands clasped behind their back
Sat down but spread out on a sofa
Stood up, hands in pockets
Knees up against their chest, hands clasped around their legs
Hand across their mouth
Feet pointed towards the door
Rapid, shallow breathing
Slow, deep breathing
Top of their chest expanding on inhale
Diaphragm expanding on inhale
Lack of rhythm
Pupils dilation
Pupil contraction
Blink rate
Eyes narrowing
Eyes widening
Lips pursed
Lips relaxed
Muscles tensed
Muscles relaxed
Goosebumps
Glossy skin
If you are ready to take your coaching to the next level, consider booking in a free, no obligation session with us today: